Austrian Pine
The Austrian pine or black pine, is a moderately variable species of pine, occurring across southern Mediterranean Europe from Spain to the eastern Mediterranean on Anatolian peninsula of Turkey and on Corsica/Cyprus, including Crimea, and in the high mountains of the Maghreb in North Africa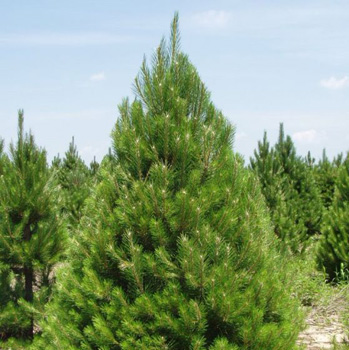 Balsam Fir
Balsam fir is a North American fir, native to most of eastern and central Canada and the northeastern United States. It is celebrated for its rich green needles, natural conical shape, and needle retention after being cut, and it is notably the most fragrant of all Christmas tree varieties
Canaan fir
Canaan fir, also called West Virginia balsam fir, is a little-known tree that is native to isolated pockets in the mountains of West Virginia and Virginia. … balsamea (balsam fir), Abies balsamea var. phanerolepis (Canaan fir),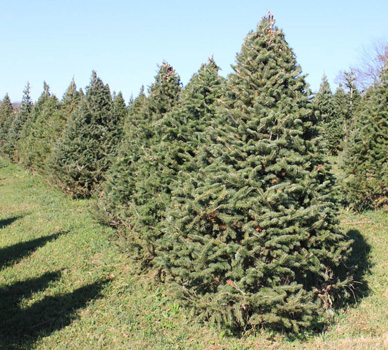 Colorado Blue Spruce
The blue spruce, Colorado spruce, or Colorado blue spruce, with the scientific name Picea pungens, is a species of spruce tree. It is native to the Rocky Mountains of the United States
Concolour Fir
Abies concolor, the white fir, is a coniferous tree in the pine family Pinaceae. This tree is native to the mountains of western North America from the southern Cascade range in Oregon, south throughout …
Douglas Fir
It is native to western North America and is known as Douglas fir, Douglas-fir, Oregon pine, and Columbian pine. There are two varieties: coast Douglas-fir, and Rocky Mountain Douglas-fir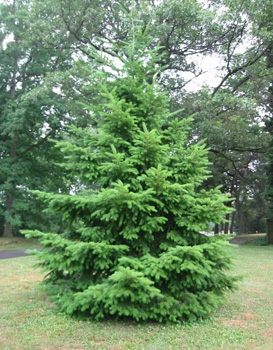 Frasier Fir
The Fraser fir is a species of fir native to the Appalachian Mountains of the Southeastern United States. Abies fraseri is closely related to balsam fir, of which it has occasionally been treated as a subspecies or a variety
Norway Spruce
the Norway spruce, is a species of spruce native to Northern, Central and Eastern Europe. It has branchlets that typically hang downwards, and the largest cones of any spruce, 9–17 cm long.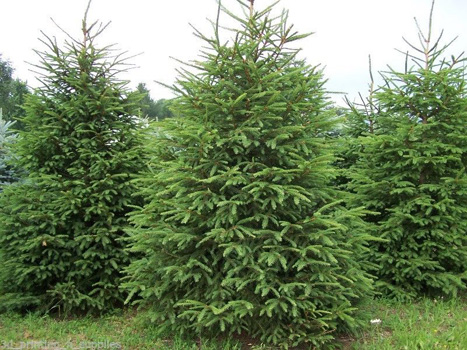 Scotch Pine
Scotch Pine is a species of pine that is native to Eurasia, ranging from Western Europe to Eastern Siberia, south to the Caucasus Mountains and Anatolia, and north to well inside the Arctic Circle in Scandinavia.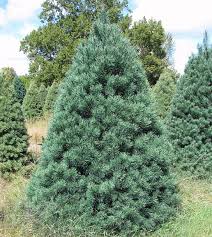 Serbian Spruce
Serbian spruce is a species of coniferous tree endemic to the Drina River valley in western Serbia, and eastern Bosnia and Herzegovina, with a total range of only about 60 ha, at 800–1,600 m altitude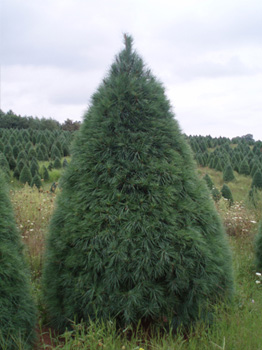 Trojan Fir
Trojan Horse Fir is native to two mountainous areas in Eastern Turkey. They are somewhat similar to Bornmueller Fir. The two are considered intergrades between Nordman Fir and Greek Fir as they are located in isolated spots between the two. Turkish Fir is a common name that is sometimes applied to both Trojan Horse Fir and Bornmueller Fir.
Trojan Horse Fir makes a beautiful tree. Once established Trojan Horse Fir is a strong fast grower and will make a large specimen tree. It has lustorous dark green foliage accented by the blue undersides of the needles. When compared to Fraser Fir, their needles are longer, thicker, and shineyier.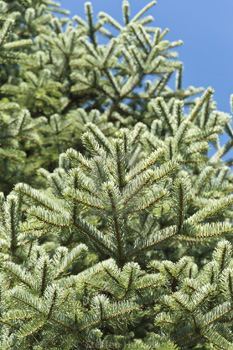 White Pine
Commonly denominated the eastern white pine, northern white pine, white pine, Weymouth pine, and soft pine is a large pine native to eastern North America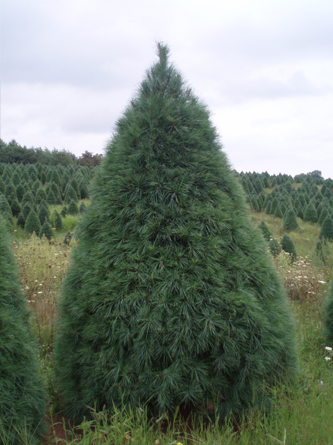 White Spruce
Picea glauca, the white spruce, is a species of spruce native to the northern temperate and boreal forests in North America. Picea glauca was originally native from central Alaska all through the east, across southern/central Canada to the Avalon Peninsula in Newfoundland.